On August 1, a second round of internal Monsanto documents became public, stirring up additional questions and speculation about Monsanto's potential malfeasance — i.e.,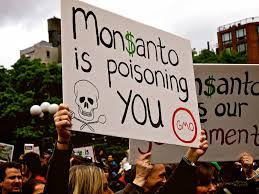 its efforts to hide information about impacts of its popular glyphosate-based herbicide, Roundup. This follows on the heels of the March 2017 unsealing, by federal judge Vince Chhabria, of internal Monsanto documents — the "Monsanto Papers" — that evidenced questionable research practices by the company, inappropriate ties to a top EPA official, and possible "ghostwriting" of purportedly "independent" research studies.
This latest release, of more than 700 documents, came courtesy of Baum, Hedlund, Aristei & Goldman, one of many law firms representing thousands of families who claim that exposure to Roundup caused non-Hodgkins lymphoma (NHL), a blood cancer, in their loved ones. Such litigation has been triggered, in part, by the 2015 finding of the International Agency for Research on Cancer (a branch of the U.N.'s World Health Organization) that glyphosate is "probably carcinogenic to humans." The plaintiffs allege that the combination of glyphosate and surfactants used in Monsanto's Roundup products is even more toxic than glyphosate alone, and that Monsanto has sought to cover up that information. Monsanto has continued to deny publicly any connections between glyphosate, or its Roundup product, and cancer.
Monsanto has in fact aggressively defended glyphosate, and has fought to keep such records, garnered in the discovery phases of various litigation efforts, sealed and away from the public eye. Indeed, of this August 1 release, Monsanto says that, although "the horse is now out of the barn," the litigants acted outside of a standing order of confidentiality, and the company will seek penalties on the law firm. Monsanto is known for A partner at the firm contradicts Monsanto's claim, insisting that the company made a mistake in its failure to file a required motion "to seek continued protection" of the documents. Monsanto maintains that no such filing of motion was necessary.